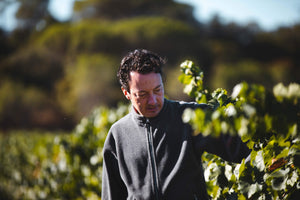 One local team at your service
CEO NORTH AMERICA
BOB GAUDREAU
Bob is a seasoned global business leader with over 30 years experience in building companies from the ground up, growing both their geographic market footprint and scaling their operational practices.
Bob was one of the first employees of IWG (formerly called Regus), now the world's largest operator of workplace solutions. Bob oversaw its growth from four locations in Belgium to over 3500 locations in over 100 countries internationally. During this time, Bob spent 4 years living in Brussels and another 4 years in London before moving back to America to oversee the opening of the IWG North American and Latin Operations. He spent his final years at IWG overseeing the Sales Division of the company and was responsible for generating over $2 Billion dollars in Annual revenues.
Bob joined MDCV and the Provence Rose Group in 2018 with a specific mission. He wanted to take on a whole new challenge and build another business from the ground up. As a regular visitor to Chateau de Berne for the last 13 years, Bob fell in love with both the Provence area and its wines. It's therefore a natural fit that Bob is now able to harness his passion for this style of wine with the MDCV family of estates and pair it alongside his commerical, sales & marketing experience.
Bob lives with his wife and 3 children in Westchester, NY. 
Markets covered: 
All Global Commercial Operations of MDCV Provence and CEO of Provence Rose Group in the America's
REGIONAL SALES DIRECTOR SOUTHEAST
DAVEN DEMEYER
Daven DeMeyer has come to Provence Rose Group with over 24 years of experience in the wine & spirits industry.  After graduating from Washington State University he went to work for the world's third largest wine company, The Wine Group for 22 years.  At The Wine Group Daven worked in sales, managed distribution, and launched such popular brands like Cupcake, Chole, Save Me San Francisco, Trapiche, and flipflop wines.  Prior to joining the Provence Rose Group, Daven was Regional Sales Manager for Enovation Brands, the U.S. sales division of EnoItalia, Italy's largest privately held winery.     
States Covered:
Southeast (AL, AR, DE, FL, GA, KY, LA, MS, NC, OK, SC, TN, TX, VA, WV)
Midwest Sales Director
MIKE FINE
Mike is a 3rd generation wine & spirits professional. As a retailer, Mike achieved enormous success as an owner and operator. In 1987 he developed the highest grossing consumer facing independent wine & spirits business in Arizona. For the past 15 years, he has worked in the Supplier Tier, as a National Director of Retail Chains for C. Mondavi & Family, as a Winery General Manager for Truett Hurst Inc, and he then founded Bona Fide Wine & Spirits, an agency focused on winery fractional management and consulting, working with small and large wineries to achieve their long-and short-term goals. Some of his clients and positions were; acting VP Sales for Girasole Vineyards, acting National Sales Manager for Penrose Hill Winery, Senior VP Sales Fresh Vine Wine Inc.
West Coast Sales Director
Dane Throop
For the last five years Mr. Throop has continued to hone his skills with Import & Domestic suppliers. Working within the three-tier network, he has forged relationships nationally, regionally, and locally within the national distribution network, all classes of trade and all channels. He has further developed his key buyer engagement skills, Distributor Management, Marketing, Fiduciary skills and structures, as well as gaining significant logistics, inventory management, and data cultivation experience.
Regional Sales Manager
DEREK ARMSTRONG
Derek Armstrong comes to the Provence Rose Group with 30 years of experience working in the Wine & Spirits industry. His experience includes importing Wine throughout Europe as well as distribution of Wine & Spirits throughout New England.
Derek was born and raised in Massachusetts and currently lives in New Hampshire. 
States Covered:
New England (ME, MA, NH, RI, VT)
Regional Sales Manager
JT SHEEHAN
JT Sheehan comes to us with more than 20 years of experience in the Wine and Spirits industry. JT served such roles as North East Region Manager for Disaronno International and New York State Manager for Kobrand Corporation, NV Group USA and Heritage Distilling Company. His expertise includes distributor and account management with an in depth knowledge of his
assigned territories. 
States Covered:
New York, New Jersey, Pennsylvania
Regional Sales Manager
Susanna Comfort
Susanna has extensive experience in the hospitality industry for over 10 years as a bartender and server, working at a variety of wine bars and farm-to-table restaurants. Originally born on the East Coast, she traveled across country and landed in sunny San Diego. After living and working on an organic farm for several months studying permaculture, she began working as a Sales Representative for a hard cider company, earning a promotion to Regional Sales Representative covering Orange County, San Diego, and Arizona. 
Most recently, she comes from Louis Vuitton, as an Expert Client Care Advisor. 
States Covered:
Southern California